How to Choose the Right Business Laptop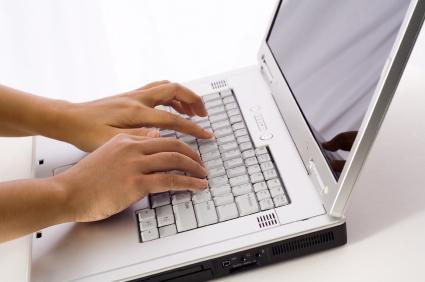 How to Choose the Right Business Laptop
Replacing a laptop, or even investing in a new one can be tricky. There are hundreds of models to choose from with even more specs to decipher. So, how do you know which laptop is right for you and your business? We've got the scoop on how to find the right laptop for your business needs. Ready to learn more? Here we go!
Be wary of the touchscreen.
There are a ton of laptops on the market with touchscreens, and they're pretty cool. The issues is usually that they have some issues actually performing well. Some of the more promising models, like the Surface Pro 3, look like they're actually going to pull of the tablet/laptop hybrid, but the price is astronomical. Business laptops need to be cost effective and functional, so look before you leap with touchscreens.
Remember what you're using it for.
Think about what you need to do for your job. Do you need to open a lot of tabs? Do you need Office 365? What about Photoshop or another program that needs a lot of memory to run? These sorts of questions will show you how much RAM you're going to need as well as hard drive space. Do you need your features to sync up with your programs at work? Choosing the right operating system is going to change the way you use your laptop, so make sure to do your research.
Accessories can add versatility to a business laptop.
When you invest in your laptop, you might want to think about the kinds of accessories you will want. A USB mouse can make browsing the web or using Photoshop a lot easier. Speakers and other fun accessories can be a cool addition if you plan on using this laptop for an entertainment machine as well.
Need help setting up your new business laptop?
When you've got an issue, or you're ready to update your software, give us a call! We can help you get your computers and networks up to speed with the latest and greatest software. There's no need to struggle in silence. Call one of the leading IT management businesses in your area and get the answers you need.
To talk to someone about managed IT for your business, give us a call at (443) 992-7394. We'd be happy to assist you with your professional business networking needs.
You can also visit WorkingNets.com and follow us on Facebook, Twitter, LinkedIn and Google+